Yes, you most likely hate spam. If you have one of these brand new sites are looking for a way to get rid of them there are three suggestions: captcha, plugin/code mod, use different third party comment system. Those are pretty much accepted and work, so I decided to go a code modification as I wanted to keep my comments and reviews on my site. I decided not to go with captcha as it didn't work for me in the past so now how exactly do I make the WordPress comment form accept less spam? If you follow other advice you would accept the spam and then delete it later. But that gets too be too much too. Just take a look:

First step then, make a honeypot! And make it so that it can be turned off it needed. So the goal is to entice a bot to make a comment that doesn't conform to how a human usually would conduct themself. I set aside a few tests to see if I can separate the humans from the bots. Most bots don't take a long time to comment so one test was to do a time trial. Most users on a site cannot, and will not comment in under 30 seconds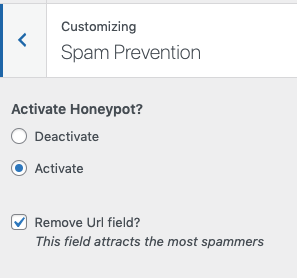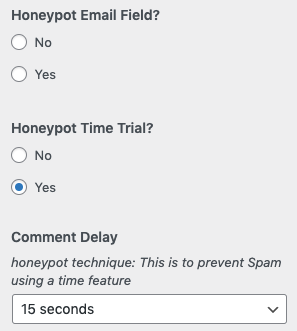 Next is the url field, who needs it? Spammers do! And what's the most convenient of it all? well you have the ability to turn these on and off at your convenience and even test the combination of settings that work best for you.